TV Postproduction
In TV film and series production the pressure is always on, especially when it comes to tying up loose ends. The broadcast date is fixed, but the final changes to visuals and audio continue to pile up: re-edits, missing bits of voiceover, irritating noises in the mix. No worries! We've got you covered!  We make the audio fit the edit, clean up messy audio tracks, synchronize, master, you name it. Even for last-minute changes, you can rely on us 100 %.
Commercials
Commercials have to immediately grab people's attention and draw them in. Here, top quality audio is key. It's the sound that triggers emotions, creates atmosphere, sets the mood. We compose the right music and create the best sound design for your spot. We also cast the perfect voice talent – that voice that inspires trust, is calming, seductive, or simply easy on the ear.  With our sound, your spot will captivate!
Imagefilms
An image film should do what's on the label: communicate a positive image of your company. It shouldn't lose the plot halfway through. The impact of the audio is often undervalued in this regard. We create the perfect sound for ideal images and cast the right voice talent to communicate your enterprise.
ADR
3 – 2 – 1 – you need the best performance. Rain creates the premises for that. A dubbing-specific workflow, pleasant ambience, cutter, audio engineer, director, all kinds of microphones. We're often booked by external studios to record voice talents who are in Cologne.

E-Learning
E-learning should be easy and fun to follow. The audio quality is key here: it's all down to the voice talent – a pleasing tone and an outstanding ability to deliver the message. The correct, logical stresses and intonations ensure that the listener can immediately grasp the content. In addition to excellent recording quality we offer seamless project management. With automated tools that make typos obsolete, you can always rely on us to name, sort and store your files correctly – and deliver them on time!
Games
We are games localization experts and one of Germany's leading recording studios in the sector.
Click here for more: Games Localization

Audiobooks
Crime thrillers, novels or poetry: Audiobooks spirit you away on a journey to other times, places, other ideas and worlds. They entertain, inform and help you to relax. Always with "up close and personal" audio. We help to enthrall your audience, all the more so with our special extras, including VIP talent, sound design and music.

Individual Request
We love to stray off the beaten path! No matter if you plan a company event in a recording studio or a live audio drama all across town. Don't hesitate to contact us, we'll make it happen! Voice talent casting
From sonorous storyteller to little snot-nosed rascal, we've got them all: in our voice talent database! We're more than happy to lend our 20+ years of experience in voice recording to assist you in your choice. Voice recordings
There are many ways and means of recording voices. We know them all. And then some. Classic diaphragm microphones large and small; fet or tube; mono or stereo; lavaliere or handheld; dynamic, digital, capsule head or shotgun: we've got what you need – just give us a call. Sounddesign
From gentle background sound to hammering bass that hits you in the gut: sound design is that special something that gives your production vitality, added entertainment value and all-round professional polish. We love to reach into our magic hat of whooshes, crackles, downers, risers and more to enhance your video, game, audiobook or event. So let's make some noise together! Auido mixing
The high art of any sound studio: it's all in the mix. That's where we shape the final sound, root out flaws and emphasize emotional aspects. We make sure speech is clear, expressive and on target, in keeping with top industry standards for TV, cinematic film, internet, games, audiobooks and events. Projectmanagement
Voice talent A needs to record on day X in studio 1. Agency representation will be on-site and the client wants to be cut in via audio messaging system. Voice talent L can only record in city M, and we need everything by a week ago yesterday. Oh, and localized into 6 languages, please – but that has till the end of the month. No surprises there for our project managers. That's what they do. Translation / Text edit
Okay, the best voice talent is booked and ready to rock. But is your text up to the job? Is the translation professional, the grammar and syntax correct?Is the tone right, the phrasing on target? We're always happy to review your text with an experienced eye, and we can also supply translations in all commonly requested languages – supplied by qualifiednative speakers. You get our meaning. Music composing
There's more library music available now than ever before. And yet: many productions cry out for a certain bespoke sound – special music that doesn't yet exist. We compose original music for your production – in perfect sync with the development of your plot and subplots, with just the right feel and inflections. We have a special affinity for composing title scores and music packages, including sound design for game shows! Music search
It's a fact: there is more library music available nowadays than ever before. Our databases are bursting with great sounds and music, just waiting to be deployed in a production. We know the score: always up-to-date on audio trends, with an ear to the ground of the library, we know what music works with which production.
AUDIO STUDIO FOR VOICE RECORDINGS, SOUND DESIGN AND MUSIC COMMISSIONS

We are experts for audio productions.
We offer a wide variety of services that we can provide. Many of our projects are based on voice recordings. For this we not only offer the technical equipment. We cast and book young, old, serious or raspy voice talents, always suitable to your productions.
During the recording sessions we guide voice talents to match the production's vision perfectly. We do this for all media formats like TV productions, commercials for radio TV and online, dubbing, e-learning, games and audiobooks. We live for creative engagements in sound design and also gladly compose original music tracks – this we do for over 20 years now.
Our customers know that we still put maximum effort and passion into every project to surpass any expectations. We understand that meeting deadlines with meticulous accuracy is a crucial factor for creative projects and are proud to say that our partners can rely on us since 1999.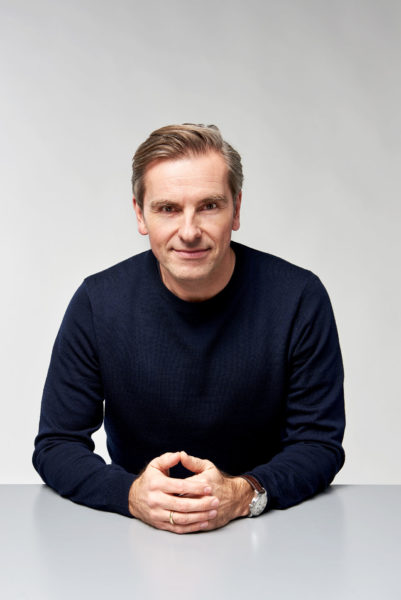 Ingo Hugenroth

Managing Director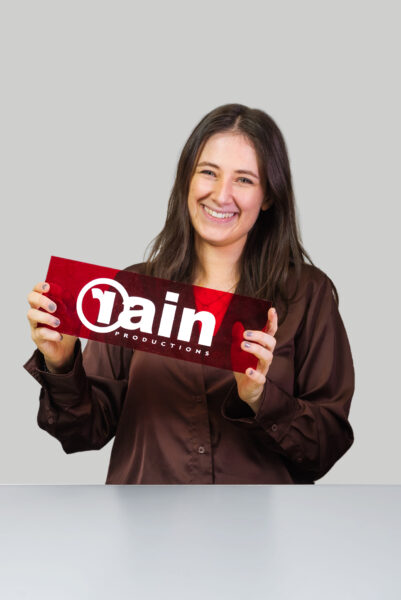 Melanie Gäb
Project Manager

Nils Hübner
Project Manager

Contact
rain productions GmbH & Co. KG
Maarweg 149
50825 Cologne
contact@rain-productions.de
Tel.   +49 (0)221 28 397-06
Application for voice talent
Please send voice samples. You can do this via wetransfer.