Battlefield V multiplayer voice recordings (making-of)
We offer:
Voice Recordings
Ensemble Recordings
Voice Direction
Transcription
Translation
Casting from a broad Talent base
We Guarantee:
An Experienced Team of Project Managers
Quick Response Time: Within 2 Hours
Reliable Cost Estimates
Thorough Documentation
Adherence to Deadlines
We Use:
Self-Developed Spezialized A-Z Database Software
3 State-of-the-Art Sound Studios
An Experienced Team of Audio Engineers, Voice Directors, Voice Talent
High-End Coffee Machines
contact@rain-productions.de   //    +49 (0)221 28 397-06
Ingo Hugenroth

Managing Director


+49 (0)221 28 397-06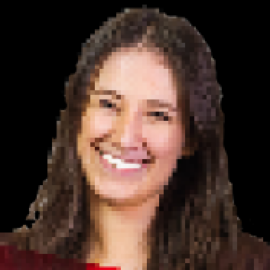 Melanie Gäb

Project Manager


+49 (0)221 28 397-06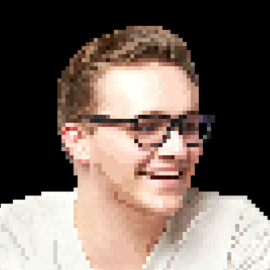 Nils Hübner

Project Manager


+49 (0)221 28 397-06
"Games Localization" – What does this mean to us?
We call the translation of a video game into a different language "games localization". But why don't we just call it translation then? Because it's more than a mere translation into another language: play on words, puns, regional idioms, dialects and cultural influences cannot be translated word for word without risking to lose its meaning within the given situation. You have to carefully tiptoe around these landmines in order for the players to being able to enjoy a game the way the developers intended.
Your partner for high quality games localization
We at rain productions GmbH & Co. KG are a media production company who has been at home in this business for the last 20 years. We're reliable partners of many publishers and developers and we represent a high expertise in games localization. Our clients appreciate our constant high quality and reliability at maximum time efficiency.
Every games localization is unique
No games localization is alike. Sometimes all in-game and speaker texts have to be translated first, maybe even in several different languages at the same time, and sometimes all text assets are being provided by the clients and we only have to prepare them for the recording in the studio. From time to time a client may have very direct expectations of the character casting, for example if a popular voice actor is requested to participate. But in most cases our project managers create a wholesome casting of different suggestions for actors based upon the character descriptions we have been provided with by the client. Of course games localization always also depends on the budget at hand. Sometimes budgets are generously planned, especially in "AAA"-titles and at other times a small indie developer is looking for the best games localization possible and all steps in the process have to be calculated more delicately. If for example there's not enough budget for a well-known voice actor we curate a talented cast of professional newcomers for the games localization. Either way with us you've got a talented and highly professional team of project managers, directors, audio engineers, translators and voice actors at your service. Please don't hesitate to contact us and ask questions or issue a request.
How am I supposed to keep track with all of this?
Don't worry. Our project managers aren't easily taken aback by anything. Every games localization starts with the first contact of the client who tells us what services are needed: project management, transcription, translation in one or more different languages, simultaneous translation, editorial, casting, voice recording, lip sync direction, sound design, mastering or quality assurance? Or maybe all of it? First you will want to know which costs are awaiting you for a games localization. While writing the first cost estimate it's important to have as exact a number at hand for the video game translation so that in the end there's no rude awakenings.
Our project managers can predict the future.
Well, at least to a certain degree. Thanks to our long lasting experience in video game translations we can estimate which services will be vital at which point of the process. Using our in-house developed games localization software creating an accurate cost estimate is a piece of cake. For instance, we can import any text into our system in a blink of an eye and calculate recording times while taking into account the different time restrictions like lip-sync, voice over or sound sync. And who knows, maybe after receiving a detailed overview of the voice over budget there might as well be something left to add a Hollywood voice.
Flexibility is our most powerful tool.
Our workflows are refined and efficient, our in-house localization software can be customized for each individual new challenge and thanks to our network of highly capable freelancers our team grows along with the respective workloads. This way our clients receive exactly what they need. Thanks to all of our partner studios all around the world we can offer our clients to work with every available voice talent and thus are able to provide voice recordings in all languages without having to take into account any travelling costs. Our partners have access to our software via the internet so we can keep up with our working schedule just as if the talents were coming to our studio in Cologne.
How exactly does a games localization work?
Games localization usually starts with the translator's work. Certified native speakers along with a large network of freelancers creatively tackle an innovative video game translation in all requested languages. Here we not only offer translations in German and English but in many different other languages. Our experienced translators have access to the latest technologies as well as all glossaries and platforms. With this we can guarantee the quality of the video game translation. Also translations are being rechecked again during the voice recordings to secure that there are no discrepancies of terminology. If the client provides the translation themselves for the respective languages our project managers begin with the casting of the voice actors directly.
Where do all the voice actors come from for a games localization?
From our actor index. It holds over 700 professional voice actors and actresses and most of them have already gone through our rain productions actor casting which is specifically aimed at games. With this we can contact the best voice actors of the whole world and book them for your video game translation. It doesn't matter if you're looking for a crazy alien, a lurking gangster or a cocky brat: we pick the most suitable voice actors for you in no time, including two or three alternative choices if requested. We then negotiate the prices for you and take care of the booking process for your games localization. Of course we always take into account your budget plan for your video game translation.
After the translations are done the voice recordings begin.
When all translations are finished and edited and all voice actors are cast and booked then we enter the studio for the voice recordings. Here you will see the director and audio engineer, apart from the voice actor. The audio engineer makes sure that the recording for your games localization is going smoothly. Part of that is preparing the so called "session" beforehand. The project manager gives their go that all reference audio files are available. Thanks to our in-house games localization software this can be achieved in a matter of a few mouse clicks. If there is a missing reference audio a "beep-file" is created which is being played back to the actors. When the audio engineer created a session for each character, and all files are available and placed in order, the recording can begin. During the recording session the audio engineer makes sure that we use the right microphone that was requested by the client and that the voice of the actor has the right volume level. They handle the computer dedicated to the recordings, start and stop each recording and edit several takes into one where needed.
What's the role of a director in a games localization?
The director dives deep into all information available about the game. This ain't that easy when before a game's release the information flow about it is being kept as low key as possible. The client usually provides a synopsis of the story with more or less detailed descriptions of the characters. If available the director examines the glossary and gets comfortable with unique features of the translation and the stylistic direction of the language. During the recordings the director uses the direction computer which runs our in-house games localization software. It enables us to display each new take's translation in the speaker's booth. The director can also see other important details of each take regarding the situation this specific character is in at this moment in time, about the volume of the voice and all information on previous and coming dialogue segments. Often times the director edits the translation on the fly if for example a certain passage was translated in a kind of clunky way or the choice of words is a bit off. Thanks to our software the actor can see the edited translation right away on their screen – and the edit is included in the so called "AsRec text" column of the script. This way all edits of the translation will be easily comprehensible to the client.
Alternative takes provide flexibility
Usually video games are far from finished at the moment the translation is being done. So unforeseeable changes and situations in which context and point of view are unclear are very common. In this case alternative translations are recorded. With this alternative the client can then decide which recording suits the situation better without having to book studio and voice talent again for a re-take. Our in-house software is designed to mark all designated sections we recorded alternatives for and lists details as to why we did so.
We focus on the authenticity of the games' translation
Our main focus during the translation and recording processes is the authenticity. Issues like translated terms that should have kept the source language's form, continuation errors and faulty translations, language that doesn't match the tone, or voice acting that's too over the top or too underwhelming diminish the gaming experience. Our directors know that because they are passionate gamers themselves. That's why quality and authenticity are our main priorities.
So, now the games localization is done, right?
Right. Well, almost. All recorded audio files have to be edited. Mouth noises, distortions or spelling errors are removed and, if our character is a robot, all breathing noises have to go, too. After that the start and end segment of a file are cleaned up and they get their correct names. Editing of games localization takes at least as long as the recording itself. Once this is done the edited files are being imported into our system and compared to the reference material. This is the moment we see if a file hasn't been recorded at all, was forgotten in the editing process or was renamed incorrectly.
Games localization at the highest standards
There's no doubt for us that, before we deliver the video game translation to our client, it must undergo a thorough quality assurance procedure by our project managers. When all final corrections have been made the project manager exports the so called "AsRec text", which is what we have actually recorded after editing, and delivers the final games localization to the client.
Years of experience and uncountable successful video game translations make us, the Cologne based media production company rain productions, your competent partner.
Feel free to reach out to us if you have any questions.
We gladly provide you with a free cost estimate up front. For this to be as detailed and accurate as possible we need the following information from you:
• complete wordcount for translation    • wordcount of the words that need voice recordings    •amount of time restrictions (lip sync, +/- 10% etc.)     • desired amount of voice actors
–  –  –

Here you can send us a request

–  –  –
obligation-free offer